Students don't inherently perform their jobs in a professional manner—they learn it through trial and error. Employers play a crucial role by providing opportunities for students to develop necessary skill sets in order to become efficient in their field. However, a question raised here is, how can employers effectively contribute to the growth of professional skills of students in the workplace?
Rakuna had the pleasure of interviewing Mr. Michael True, Senior Associate for Talent Development and Marketing in the Career and Professional Development Center at Messiah College in Mechanicsburg, PA. He has also published multiple works on recruiting and workplace issues, and won various awards for his achievements.
MICHAEL TRUE
Senior Associate, Talent Development & Marketing
Career & Professional Development Center, Messiah College
One College Ave | Mechanicsburg, PA 17055 717-691-6016 | mtrue@messiah.edu | www.messiah.edu/career
LinkedIn: https://www.linkedin.com/in/michaeltrue
InternQube.com – Chosen by Forbes Magazine - "Top 100 Websites for Your Career"
Author – InternQube: Professional Skills for the Workplace

With his broad experience in the field, True answered several common questions on how to develop professional skills for students and the role employers play in the process.

Rakuna: Could you provide me with your background? What experiences have you had with college students, professional recruiters or HR managers?
True: I serve as Senior Associate for Talent Development & Marketing in the Career & Professional Development Center at Messiah College in Mechanicsburg, PA. I also work as President of INTRUEITION, the parent company of InternQube.com. For over 26 years I have been working in the field of internships and have sought to create resources for my colleagues, employers, and students.
In 1995, I began Internship-Net, an internet listserv now serving over 1,200 internship professionals throughout North America, Europe, Asia, and Australia. For employers, I compiled a free booklet entitled Starting and Maintaining A Quality Internship Program which is currently being used by hundreds of colleges, universities, employers and chambers of commerce across the United States and internationally. For students participating in internship and co-op experiences I wrote a book, InternQube: Professional Skills for the Workplace. My most recent publication (2016) is Faculty Manual: Academic Standards and Best Practices for Internships.
I have done several interviews with the Wall Street Journal, the New York Times, U.S. News & World Report, Business Week, Newsday, the Chronicle of Higher Education, Inside Higher Ed, as well as other national and regional newspapers and magazines regarding internships. I have also served as Chair of the Internship/Co-op Special Interest Group of the National Society for Experiential Education and am a certified trainer with the Cooperative Education and Internship Association.

Rakuna: What professional skills in your opinion are essential for college students to be ready for the workforce? Why?
True: Six global employment reports demonstrate a commonality in desired skills:
· Communication – oral and written
· Problem Solving
· Analytical / Quantitative
· Broad Knowledge of the Liberal Arts
· Understanding of Global Issues/Knowledge of Other Cultures
· Innovation / Creativity
Though they are not skills, the reports also show employers want a solid ethical core; employees need to do what is right. Another requirement is direct work experience, often accomplished through internships or co-op programs.

Rakuna: In your published work InternQube: Professional Skills for the Workplace, you wrote that the skills students need do not reside just in their specialized or field skills, but also involve the ability to manage time, handle conflicts and practice ethical conduct in the workplace. However, it is hard for students to just sit in a classroom and achieve these skills. What opportunities should students be exposed to in order to gain these skills?
True: The most obvious are experiences like internships, practica, collaborative projects, or apprenticeships. Students need to take the good things they learn in the classroom and apply them in a practical way in the workplace. A great way to learn is for knowledge to be applied shortly after hearing/seeing it, and vice versa—students experience certain aspects in the workplace and then learn the theory or background in the classroom. However, the ideal would be for the classroom and the workplace to be/act as one – no bifurcation, only full integration of learning in the context of the workplace.

Rakuna: What are the necessary steps that employers need to do to train and improve professional skills for college students? What are their general roles in the process?
True: Employers play a key role. The summarized steps as below are featured in my employer manual called Starting And Maintaining A Quality Internship Program.
Step 1: Set goals
· What does your organization hope to achieve from the program?
· Are you a small organization searching for additional help on a project?
· Is your organization growing quickly and having difficulty finding motivated new employees?
· Are you a nonprofit that doesn't have a lot of money to pay, but can provide an interesting and rewarding experience?
· Is your organization searching out new employees with management potential?
Step 2: Write a plan
· How much will you pay the intern?
· Where will you locate the intern?
· What sort of academic background and experience do you want in an intern?
· Who will have the primary responsibility for the student? Will that person be a mentor or merely a supervisor?
· What will the intern be doing?
· Do you want to plan a program beyond the work you give your interns?
Step 3: Recruit an intern(s)
How will you find those ideal candidates to fill your internship position(s)? The number‐one tip from those who have established programs is to get out there early. When you're out recruiting, develop relationships with local recruitment resources. Remember to choose your interns just as carefully as you'd choose permanent employees. Last, but certainly not least, learn the legal implications of hiring interns. Just like other employees, they are subject to legal protections and regulations.
Step 4: Manage the intern(s)
· First, orient your intern to his or her new workplace.
· Give them the resources they need to do the job.
· Keep an eye on them. Watch for signs that the student is confused or bored.
· Evaluate the intern's progress at least twice during their experience.

Rakuna: What benefits can employers and recruiters gain when they assist students to gain professional skills?
True: Benefits to employers include:
· Year round source of highly motivated pre-professionals
· Quality candidates for temporary or seasonal positions and projects
· Freedom for professional staff to pursue more creative projects
· Flexible, cost-effective work force not requiring a long-term site sponsor commitment
· Proven, cost-effective way to recruit and evaluate potential employees

Rakuna: What do you think are some challenges for millennial recruiting? What are some characteristics of this generation that employers must be aware of and adapt to in hiring and training?
True: A good resource has been produced by PwC. Basically, millennials want security and variety in their career; they want to be stretched and challenged; they want to work for a company of which they can be proud; and they have every intention of being loyal. There are a number of key steps employers can take to address the concerns that have been raised through this research. (see the infographic below)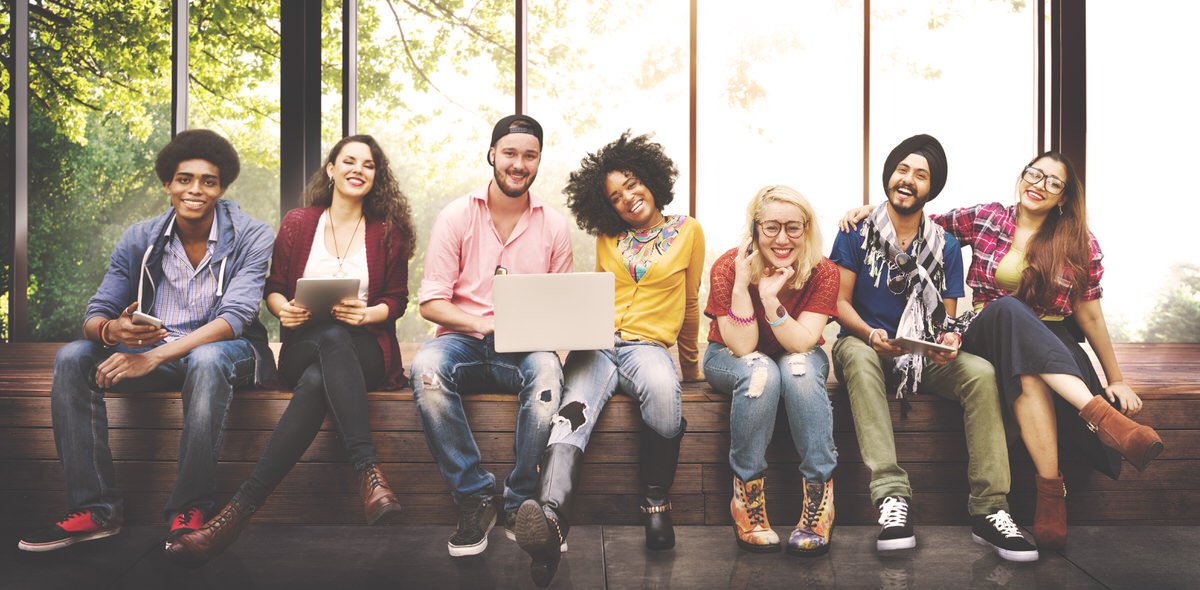 Rakuna: Do you have any advice or comment to say regarding the topics of millennial recruiting and campus recruiting?
True: Millennials, and the next grouping labeled Generation Z, are people like everyone else. We need to learn their needs and workstyles and try to incorporate them into the overall culture of an organization. Though it is many years old, How To Win Friends and Influence People by Dale Carnegie is a book that can't be beaten. The principles never go out of style.

Rakuna: Thank you, Mr. True, for your interest and participation in this interview. We wish you luck and success for your career.