HR departments are generally known for being everyone's punching bags. At the lowest level, you've probably heard plenty of office humor that doesn't portray HR in the most positive light. This disregard for HR often finds its way into actual policies, with many organizations diminishing their HR departments' roles and leaving hiring, staffing, performance management, etc. to less knowledgeable individuals who may not understand the legal or practical implications of certain decisions.
HR departments need to take charge and show that they fill an indispensable role for their organizations. Companies that disregard their HR departments are liable to have trouble getting good hires, suffer from high turnover, be crippled by bottlenecks, and encounter leadership crises. A specialized HR department can tackle these problems and ensure that the organization prospers in the long term.
Here are five ways that your HR department can position itself as a strategic asset and take a more active role in leading your organization.
Pay Attention to the Needs of Your Customers and Clients
A good HR department should not only be looking inward. Even in HR, you should be aware of what customers and clients are looking for so you can better align your department's priorities with your organization's. You are managing people who interact with customers, so you have plenty to gain by finding out what people your customers what to see. Knowing what skills, competencies, and attitudes customers like to see can greatly improve decisions about hiring, retention, and managing company culture. Furthermore, active involvement on the ground shows that you are supporting your organization's strategic direction and will gain favor from decision-makers.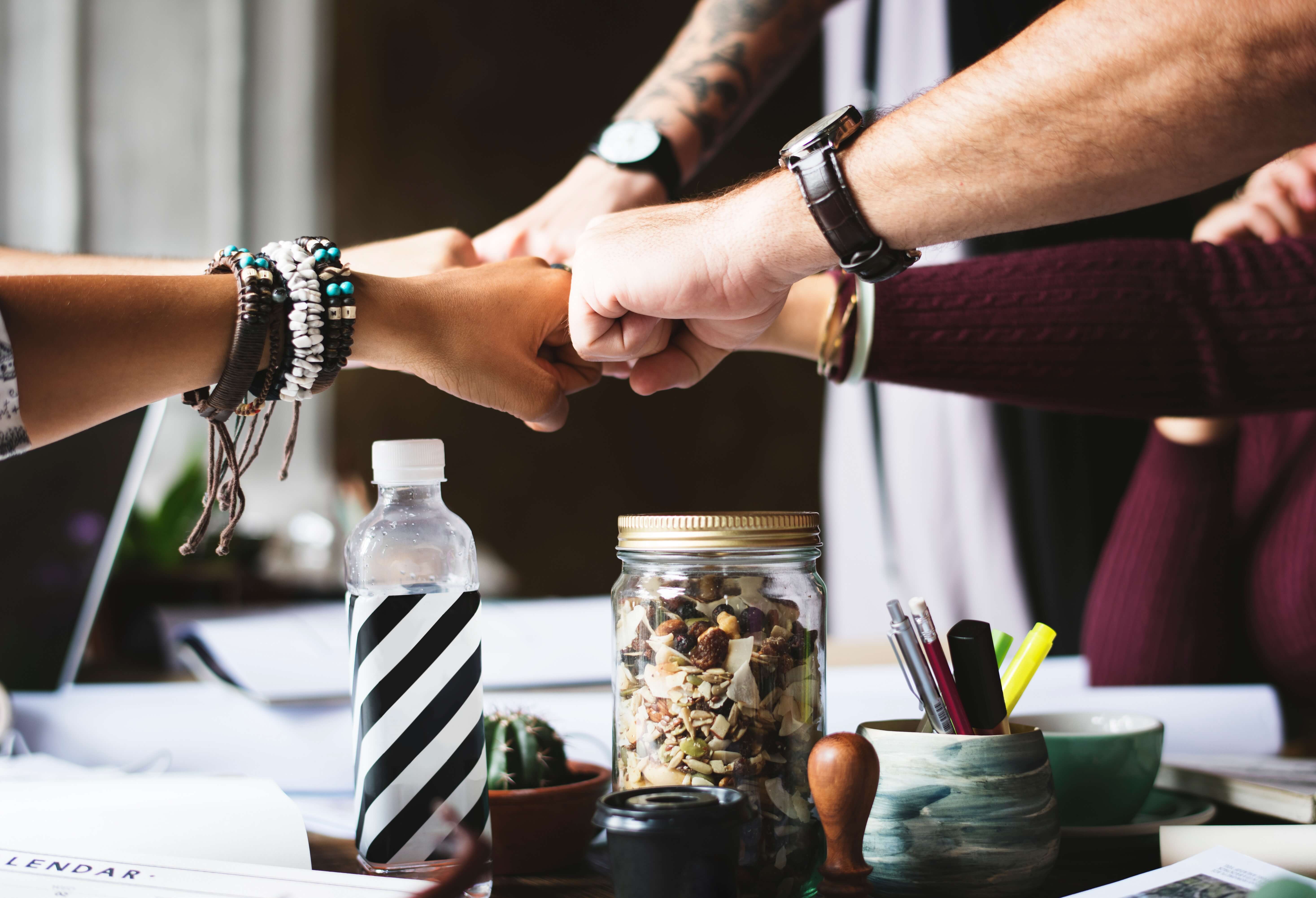 A good HR department should be aware of what customers and clients are looking for. (Photo: Unsplash)
Nurture Your Company's Culture
A well-managed company culture can go very far toward increasing both productivity and employee retention. An HR department can take an active role in nurturing a more desirable company culture by promoting greater communication and transparency. Allowing employees greater access to information can lead to better decision making, greater collaboration, and a more positive and empowering environment.
The best thing about an open, collaborative culture is that it can be a significant advantage for your organization in the long run. Employees, especially younger workers, are more likely to stay with companies that encourage them to work together and communicate openly.
Be Innovative When Recruiting
As the labor market undergoes a generational shift and technologies come and go, you will need to be ready for shake-ups in your department. The number of Millennial workers is growing, and you need to be ready for them. Faster and more efficient technologies are constantly emerging, and you will have to stay on top of them.
Actively evaluate your recruiting practices, hiring criteria as well as recruing program's ROI to make sure that they still serve your organization well. Are your job listings reaching the people you're looking for? Do applicants understand what you are looking for? Is the application process turning people off to your organization? Do your hiring criteria match effectively with the needs of your organization? What is the most efficient way for your department to process a big pile of applications? What are your peers at other organizations doing better than you? If you're constantly asking these questions and looking at what ought to or need to be changed, you can step up your recruiting game and bring the best people into your organization.
Build Your Technical Skills
An HR department should be knowledgeable about the organization they are managing, and this includes the technologies the organization uses. When filling a technical position, it's not enough to take a list of qualifications from someone in a relevant department and see how applicants respond. Try to acquaint yourself with the intricacies of the position and work with more knowledgeable people when working to fill it. An unexpected aspect of a new technology may create new problems for your organization that you may have to address along with IT. You can solve that problem more easily if you have a good understanding of that technology.
Focus on the Long Term
A common thread in the previous items I discuss here is that they require you to pay attention to what happens in the long run. Executives should be made aware that an investment in HR is an investment in the long-term health of an organization. They may divert HR's resources elsewhere if they don't see an immediate benefit from your managing of recruitment, retention, or development of company culture. Bring their focus to the long term by showing your understanding of the issues your organization is facing and demonstrate your ability to address those issues. You have an indispensable role, and you do have what it takes to take charge at your organization.